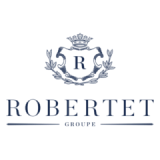 Astier Demarest has joined the Robertet Group!
Astier Demarest is pleased to announce that it has acquired a majority stake in the Robertet Group, the world leader in aromatic ingredients. This investment is fully in line with Robertet's desire to strengthen its competitive advantage in the sustainable sourcing of natural products with an increased presence at source in certain strategic sectors for the industry. Currently the leader in vetiver, with sourcing in Haiti, as well as our other activities around neroli, ginger and patchouli, we have added to Robertet's range, which already sources a thousand natural products from 60 countries. For us, this acquisition of a majority stake is an opportunity to develop our sustainable supply chains and to enrich our distribution with Robertet's range of natural and organic ingredients. We are convinced that this strengthened position will offer great opportunities and perspectives to our customers and employees. François and Bruno will continue in their roles as general managers, with the support of the group.
Astier Demarest is looking forward to the next chapter in its history as part of the Robertet Group. The complementary nature of this combination is evident in the family nature of our companies, but also in our shared vision of integrated and sustainable sourcing of natural ingredients.
Francois Destoumieux – General Directof of Astier Demarest
Bruno Destoumieux – Commercial & Sourcing Director

We are proud to welcome Astier Demarest to the Robertet family and are excited about the idea of combining the strengths of both organisations to better meet the growing need for traceability and transparency. This acquisition will allow us to consolidate our leadership in natural ingredients and to develop ambitious projects for the future.
Julien Maubert – Director Raw Materials Division, Robertet
ABOUT ROBERTET
A natural partner for over 200 years in fragrances, flavours, health and beauty ingredients, and the world leader in sustainable natural raw materials, Robertet offers brands around the world its sensitive engineering and the power of an independent industrial group.
The fourth and fifth generations of the family have been driving an independent family business, listed on the stock exchange since 1984, with unchanged passion.